I was born in Derbyshire, but have lived away from the county since the age of about 30. My family and I moved to Pembrokeshire in early 2006 and live in Roch.
It was the beauty and grandeur of Pembrokeshire which stirred me into taking up my paint brushes again. I have always painted with oils, but have tried to use as many other paints and materials as I can, and am currently enjoying Inktense pencils & blocks. I usually work from photographs, take several pictures of the subject, and try not to be too "tied " to the photographic image. I don't sketch as much as I used to as I find there are too many possibilities in these beautiful surroundings to record in this way.
Copyright David Sims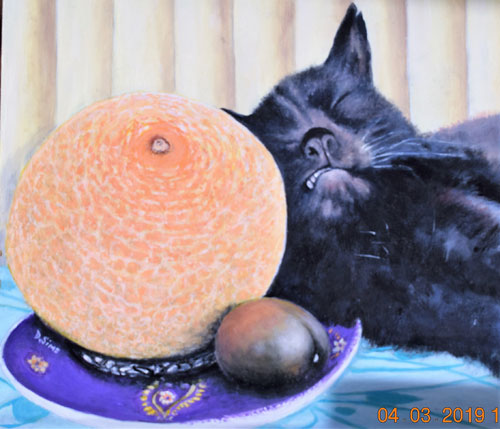 Still Life Muffin. Alkyd oil on board, framed, £140 inc. p&p. To be exhibited at the next exhibition in St Davids.